"I had a wonderful time with Style Me. As a man, I found it difficult making the right choice. It was not easy deciding on what style suits my body type & what to buy. I ended up being frustrated! When I spent time with Daniyel, I discovered a hidden part of myself. Thank you Daniyel for transforming my taste when it comes to dressing with Style."
Kibwe & I had such a great day together. He is a Winter colouring with a rectangular body shape. Our focus was on bulking up the top area by using different style lines, colours & prints for emphasis. We also had a close look at Kibwe's clothing personality, this shows us what type of style he would be drawn to taking into consideration his lifestyle, personality & interaction with people. His past echoed a very classic/formal look followed by a present natural look. The style which he was drawn towards going forward, was a very International. I have combined his relaxed natural look with the new International style resulting in a new smart casual image.
Love these joggers we bought Kibwe! There are many different ways to wear your joggers, below are a few combinations.
A Horizontal Stripe T-shirt accentuates the shoulders & torso. I often use garments from a clients present wardrobe & combine it with the new items we purchase. By doing this we can create a brilliant working wardrobe capsule. Here is a taste of what can be done. The Jeans, belt & black jacket are from Kibwe's original wardrobe.
We decided to update Kibwe's wardrobe with a beautiful gingham shirt, very much on-trend for this Winter & following thru into Spring/Summer. This could be worn formally or to create a smart casual look – Role up the sleeves & wear it out! Think the colour chartreuse, really compliments Kibwe's complexion & his Winter colouring.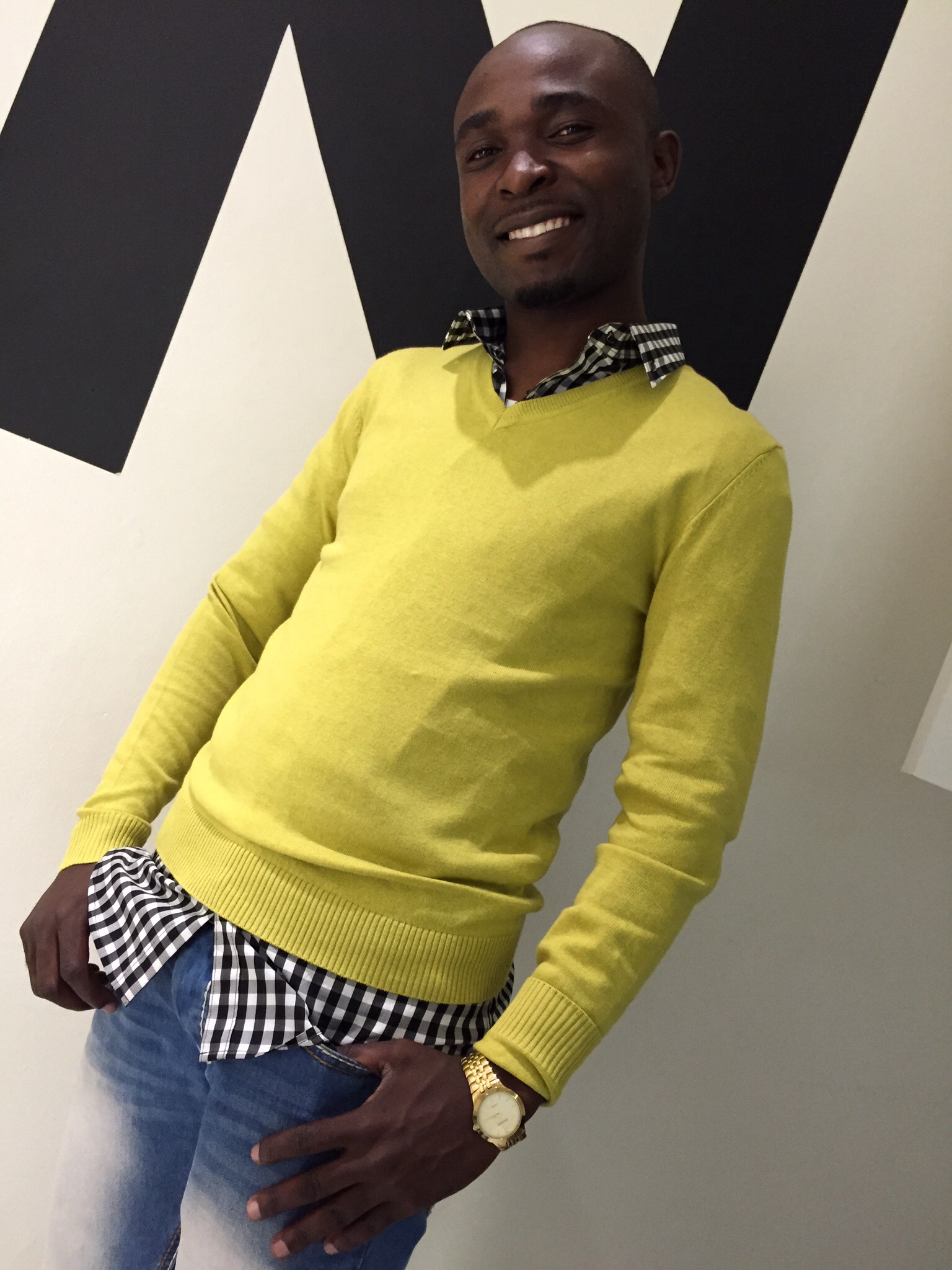 The dropped shoulder line on this hoody accentuates Kibwe's shoulders, especially when worn open. Love these minimal prints!