"I have enough clothes & shoes. I don't need to go shopping." -said no woman ever. Yet this is how I felt when I went through Lizanne's wardrobe. She did not need to buy another thing! We still went shopping for a few new items to add into her current wardrobe. With her colouring being Autumn, we focused on buying clothing in her colours and added a few beautiful, more current yet classic accessories.
"Thank you Daniyel for time and the love. Most of all your gift of creativeness made me alive again from within. Words can just not describe how i'm feeling today. Looking forward to many more work with you. God Bless" -Lizanne Jasmin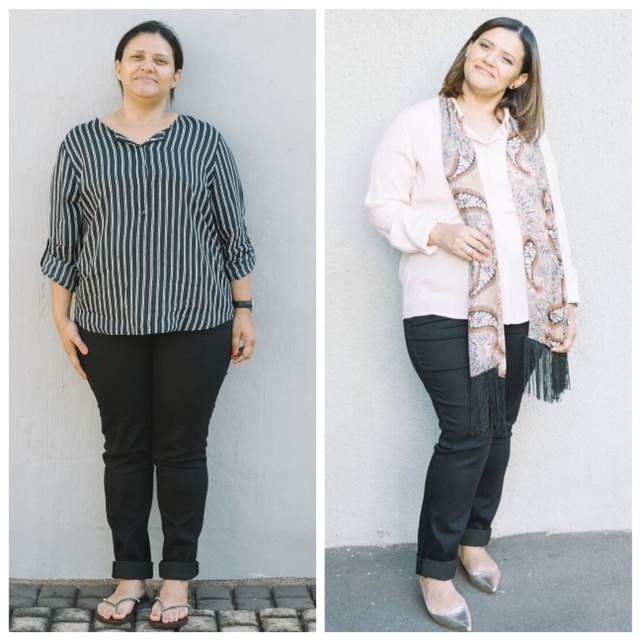 Lizanne, I have really loved our time together. You are a woman of character, intelligence & strength. Add Style to this and it transforms you into one beautiful woman! I will never forget that moment when you brought suitcases to my office. We spent hours going through your beautiful investment pieces & your gorgeous handbags. With good investment pieces you had endless options. I have definitely met a woman who takes shopping to a whole new level. I was extremely happy to be the new owner of your fur wrap which you didn't feel comfortable in. An item which I will love wearing in years to come.
Thank you goes to Vanessa from Hair by Vanessa for doing Lizanne's hair. We wanted a cut which was going to be manageable but yet classic at the same time. Vanessa really did a fantastic job. Make up was done by myself, Daniyel Berry from Style Me. I decided a natural wash of colour over the lids & lips would suit Lizanne's personality. Eileen from Bright girl Photography took these beautiful pics which really capture the essence of Lizanne's classic & natural personality. Eileen has this wonderful way of bringing out the best in her client. Lizanne, you look absolutely gorgeous!
The wardrobe capsules below which Lizanne received after her shopping spree are definitely the cherry on the top of any cake. At the end of the day, every women wants to know how to put together their wardrobe. I make it really easy which helps you save time and money. You can literally print them out and stick them on the inside of your wardrobe  and know you have got it together. I use your investment pieces and put your wardrobe together for you. Definitely a winning formula with my clients.
During the Make over we always indulge in delicious food. At the end of the day food, clothing and lipstick all make us feel fabulous! This is what make over day is all about.
Laura-Leigh (Lizanne's daughter), Myself & Lizanne at the end of an exhilarating Make over day! Happy Ladies!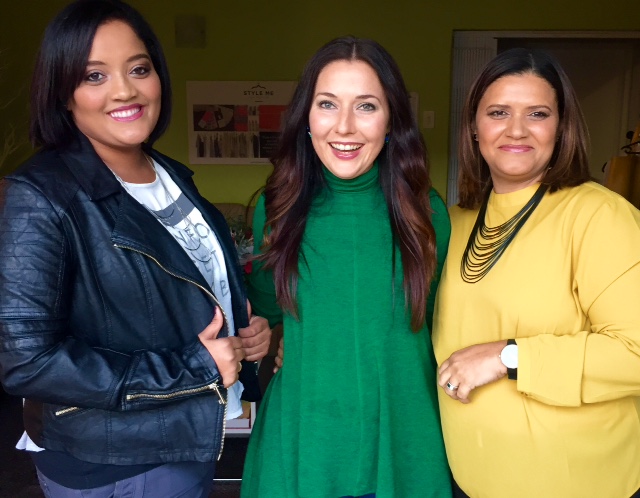 If you want a full make over or just a colour or figure analysis, maybe a wardrobe consult then contact me on info@styleme.co.za