"Being a true Gentleman never goes out of Fashion"
I just love dressing my men! Most men just don't have the time nor the passion to shop for themselves. One of my favourite quotes for my male clients is "Find a Girl who buys you pretty things and then let her buy you more pretty things."
Neil was such a pleasure to shop for. We spent the morning analysing which colours suit Neil's complexion, which styles suit his figure type & we worked out his clothing style personality. I then went through Neil's wardrobe, tossed out items which were no longer suitable and then photographed the items which I would use in creating his working wardrobe. The below pics are using new items with items from his current wardrobe.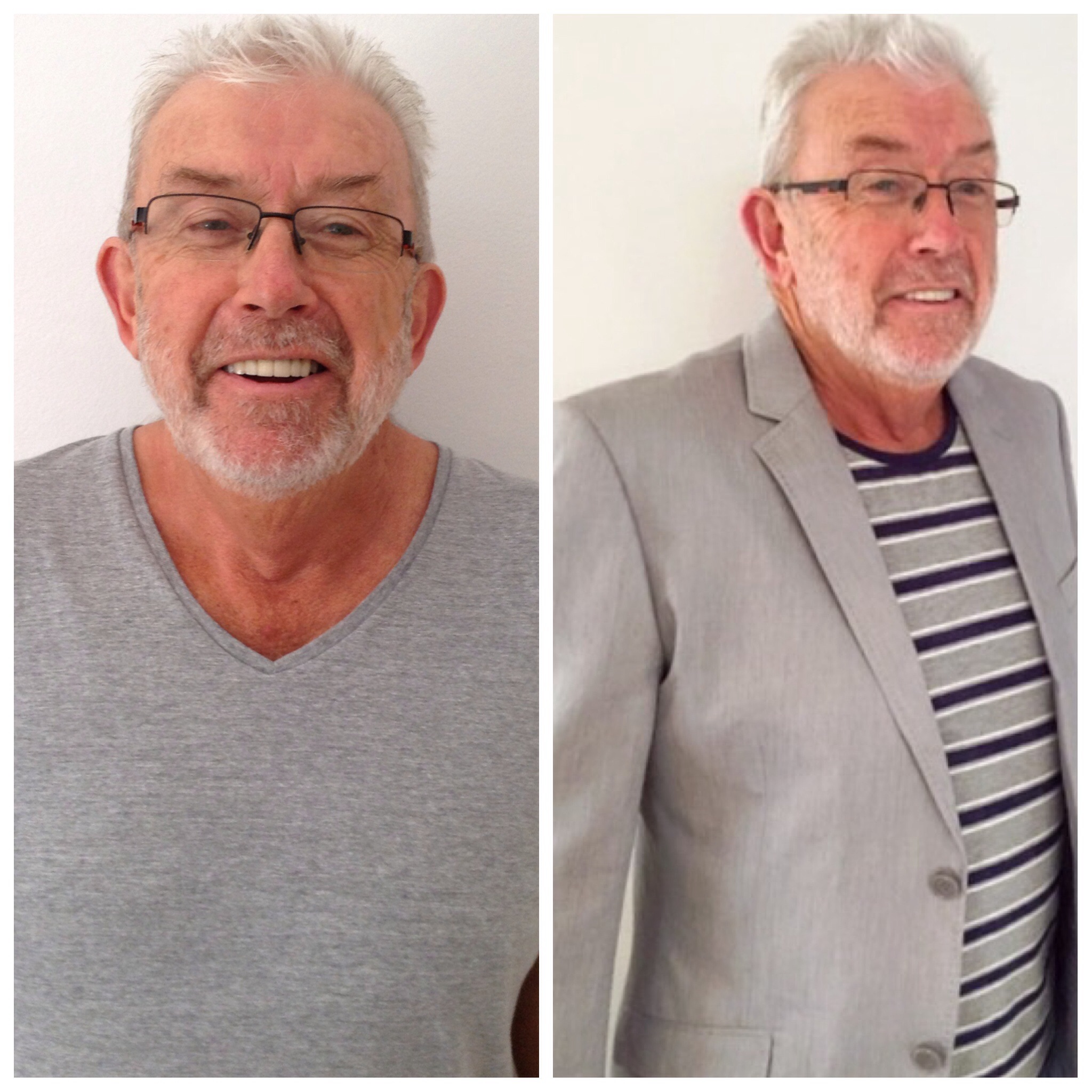 An investment jacket is always a good idea. This can be worn casually (as seen below) or in a more formal business manner.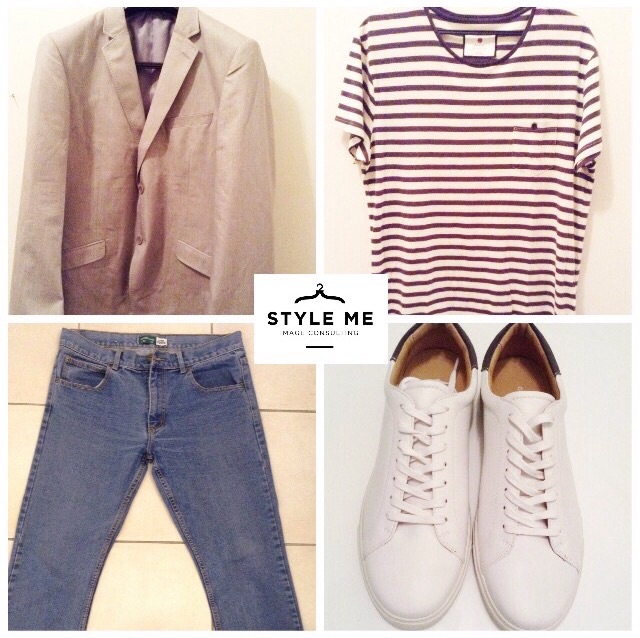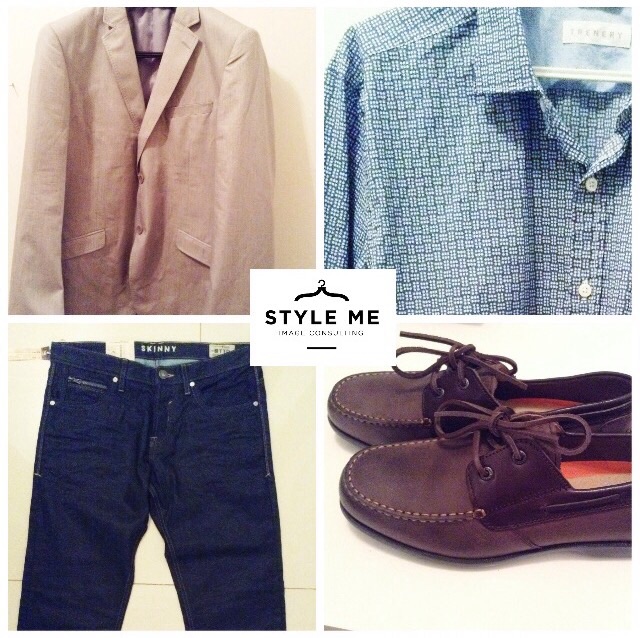 I just love the navy jacket on Neil. Here you can see I have bought 4 different shirts to go with his jacket. You really want to get mileage out of a good investment piece. You must be able to wear it numerous ways. With a working wardrobe these shirts can be worn in so many different ways other than with the jacket below. It is such fun coming up with different capsules!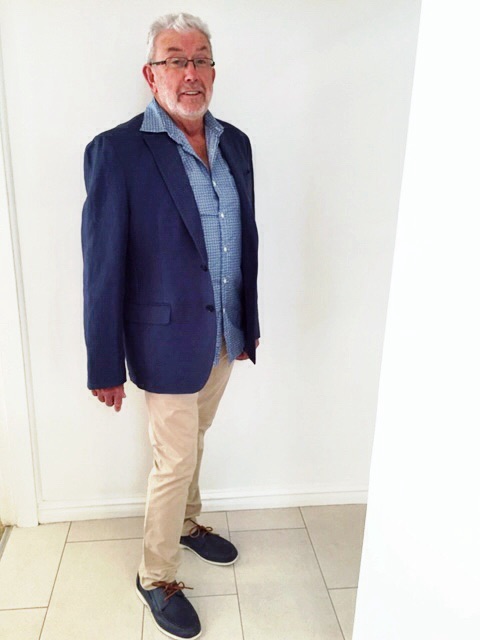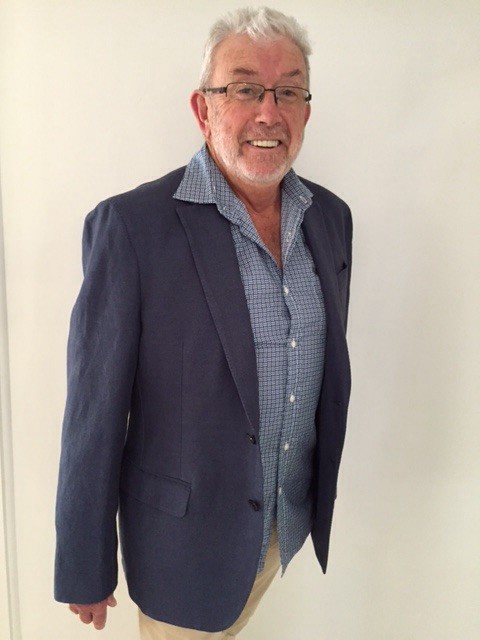 As you can see, Neil is a "Rockport" man. He loves the comfort & style which I have included in his working wardrobe. These can be worn casually or for a more smart casual/business casual look.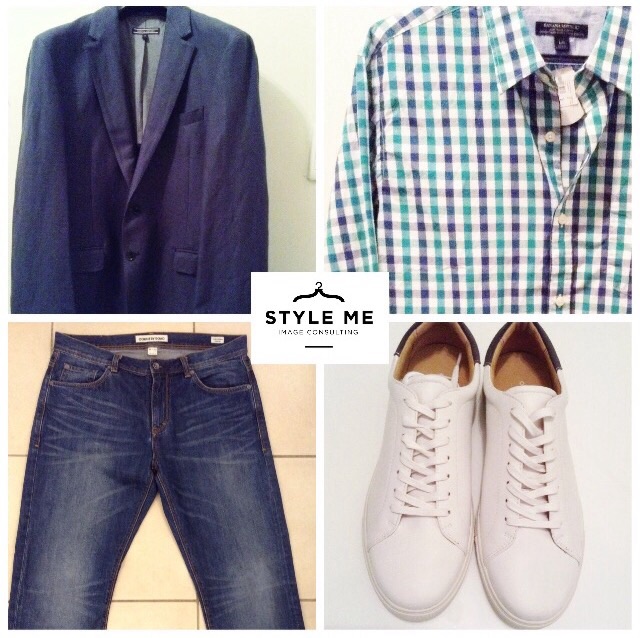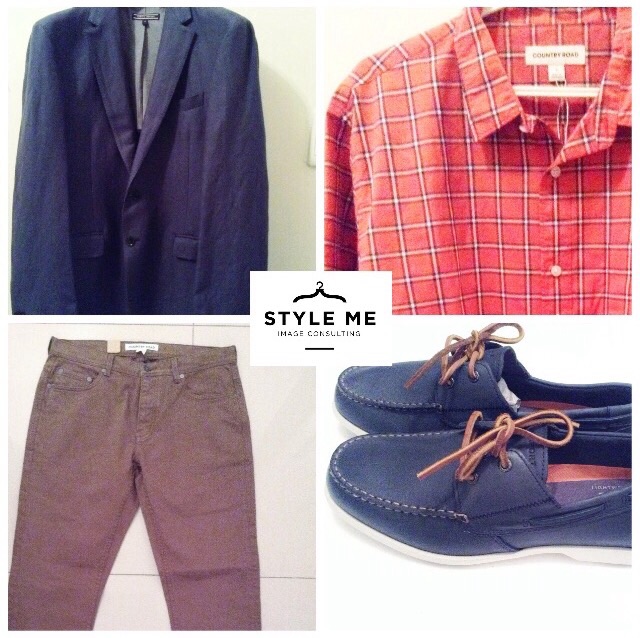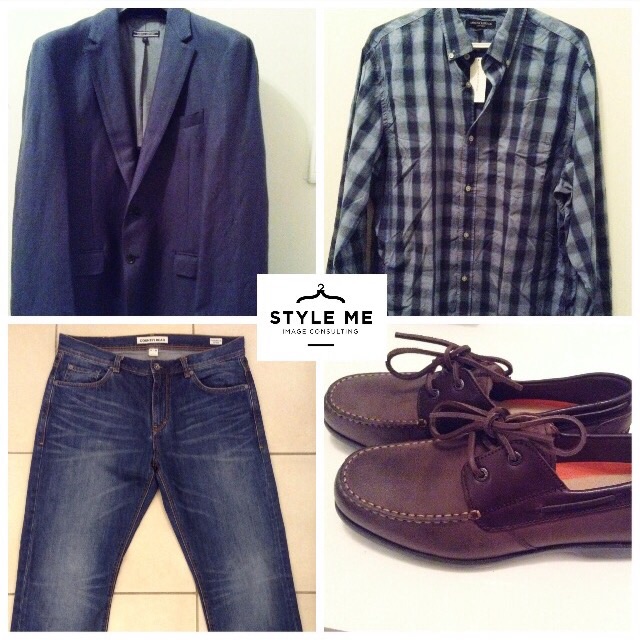 Oh and our Zara windbreaker jacket was our favourite. Just what Neil had in mind! He is going to get so much use out of this jacket. A great jacket to throw on after a good round of golf.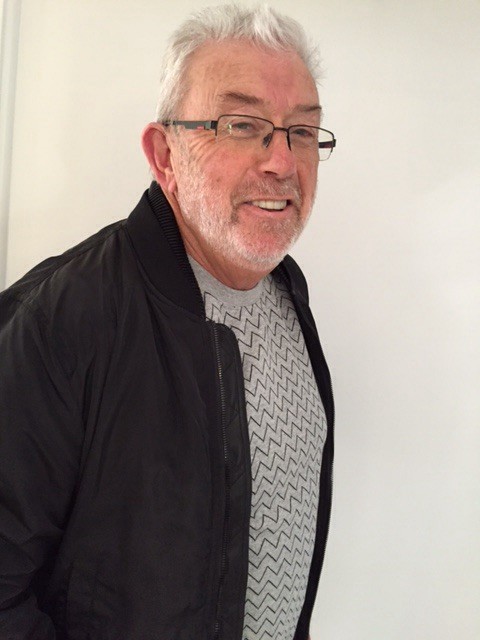 A scarf is a great accessory, especially this winter.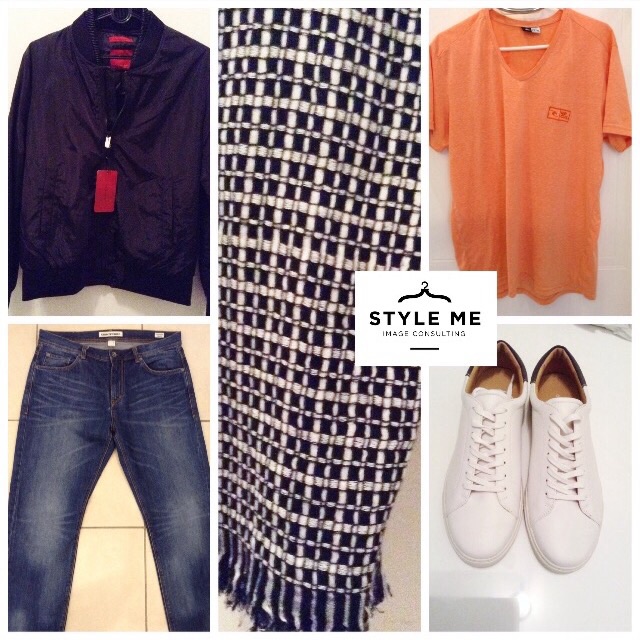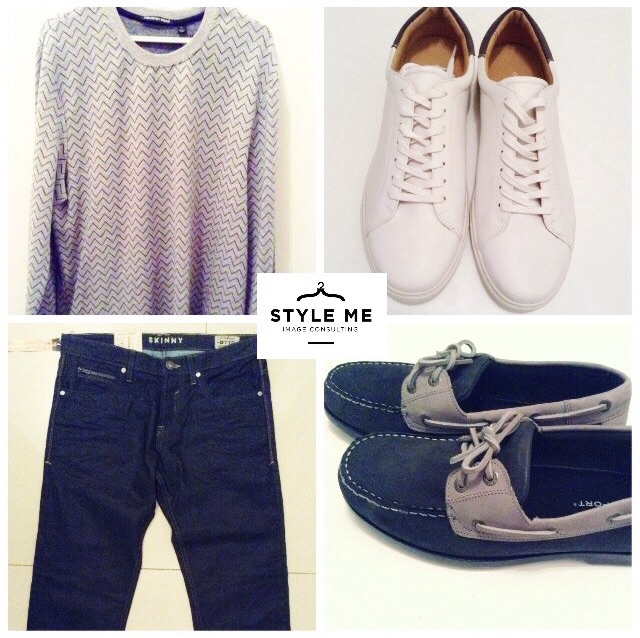 A more casual combination using Neils current shorts and giving two different shoe options.