"Sunglasses, like Red lipstick, can change everything."
I had such a fabulous Style Me experience at Classic Eyes (Pavillion) today. For a change I actually got to "Style ME". My sunglasses were stolen and I needed to buy a new pair. It's always such fun trying on a few pairs and deciding which image you want to go for. It's really important to choose a pair to suit your face shape. You also need to consider choosing your shades in a colour or metal from your season as well as your personality. I do feel that your shades say a lot about you. According to research, first impressions are made within the first 7-17 seconds of meeting someone. 93% are based on your physical appearance & body language. Only 7 % are based on the words you say… Amazing! Isn't it?
Nicci & David Wilcox (Owners of Classic Eyes) and their consultants were extremely helpful, they have the expert knowledge to help you choose the right pair. Next time you need a pair of shades, leave it up to the professionals & pop into Classic eyes. However, if any of you aren't local to this store, you might have to look elsewhere. I know some people like to get their sunglasses online, from places like Randolph USA, so it might be worth looking online to try and find your perfect pair of sunglasses.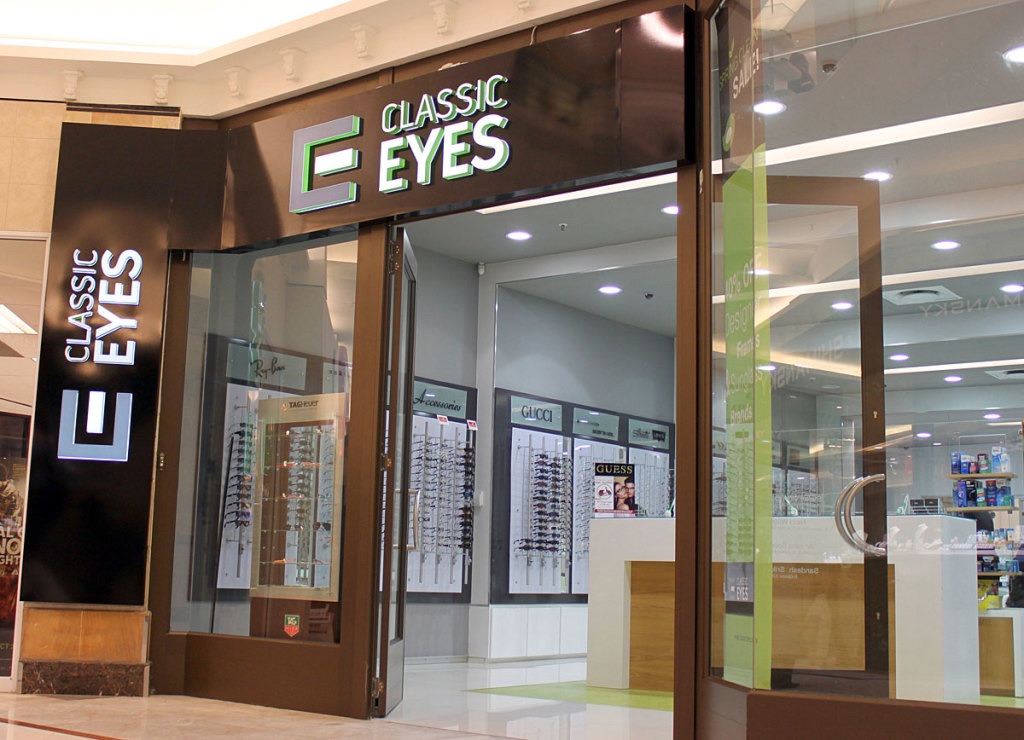 Classic Eyes have exceptional quality brands including Vera Wang, Roberta Cavalli, Ray Ban, Vogue and many more. These were a gorgeous pair by Swarovski.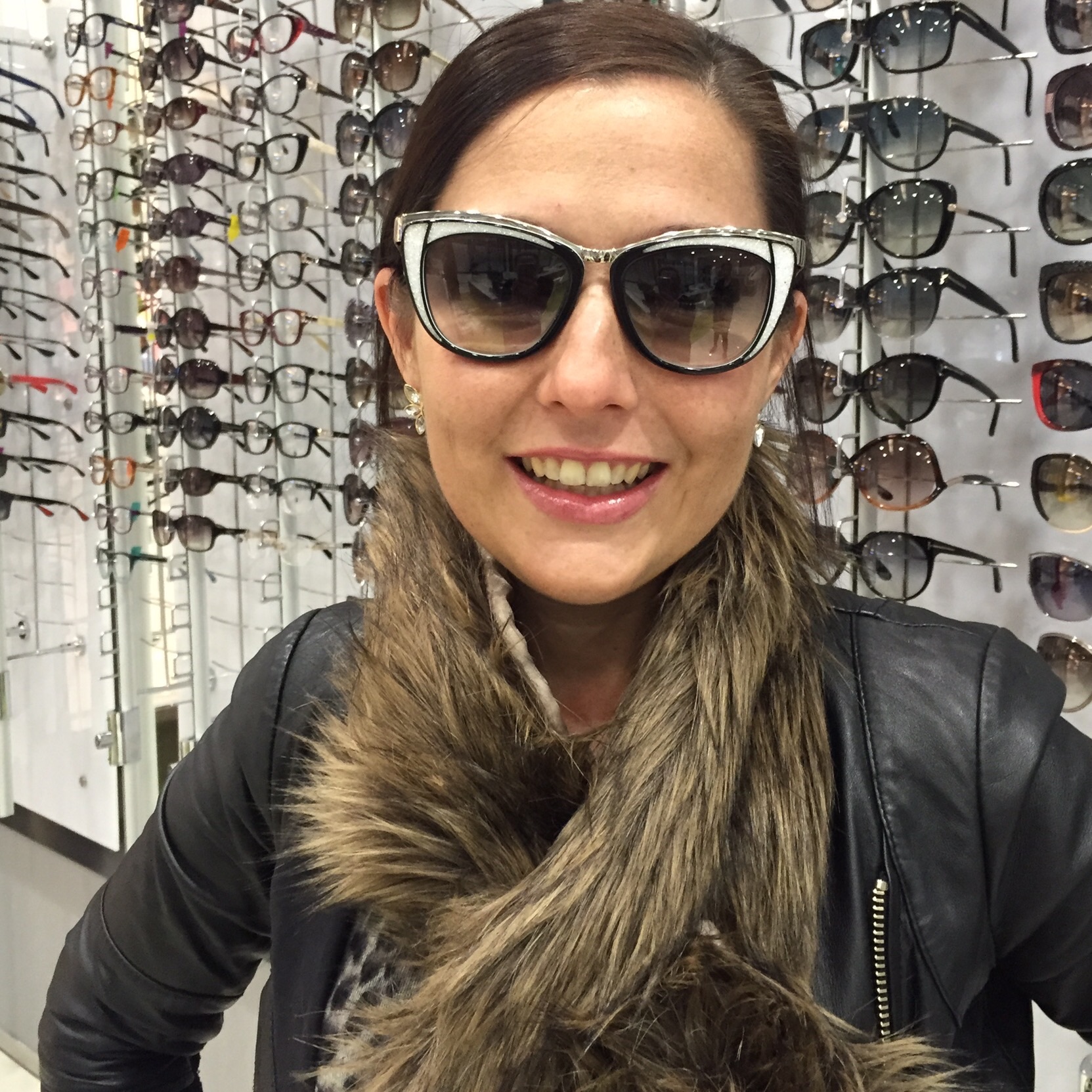 It was such fun being model for the day! A little "Me" time. I fell in love with this pair by Roberto Cavalli. What I enjoy about these shades is the angular cat-eye frame combined with expert craftsmanship & great lenses.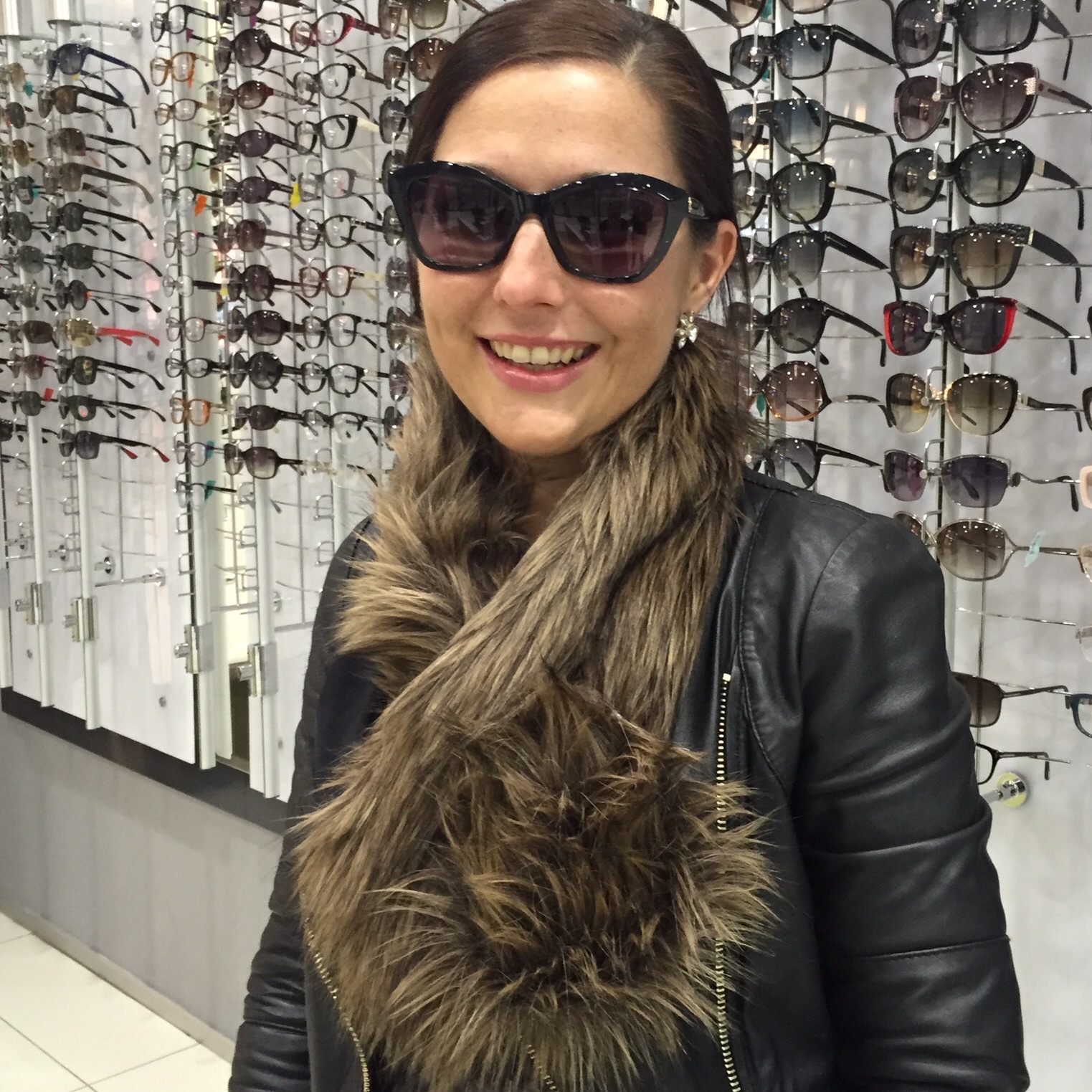 And, yes…I had to walk out the store with these shades on my head and the bag over my arm. Happiness is…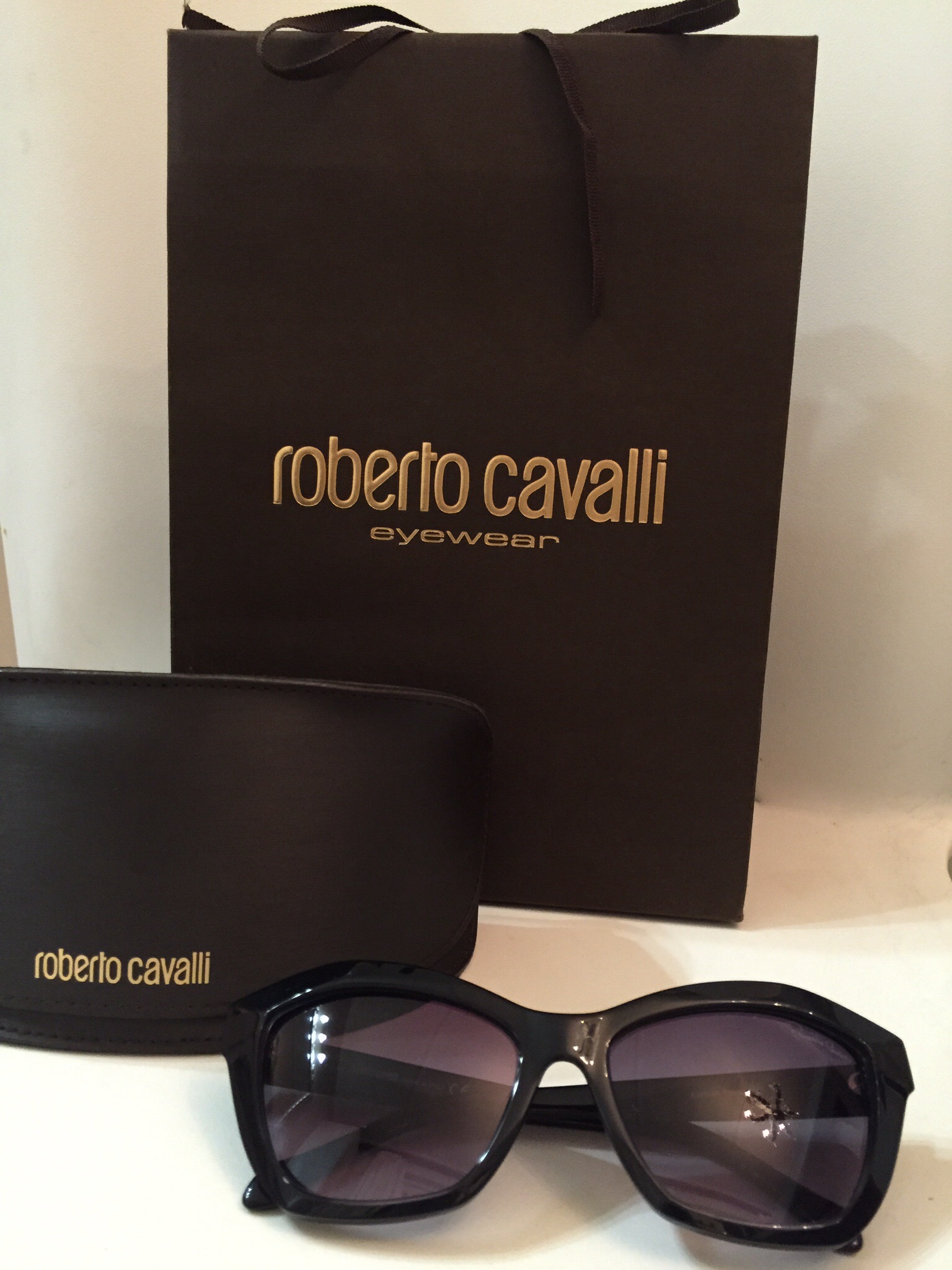 Vera Wang also got my vote! I loved the iridescent tortoiseshell combined with a little sparkle on the sides.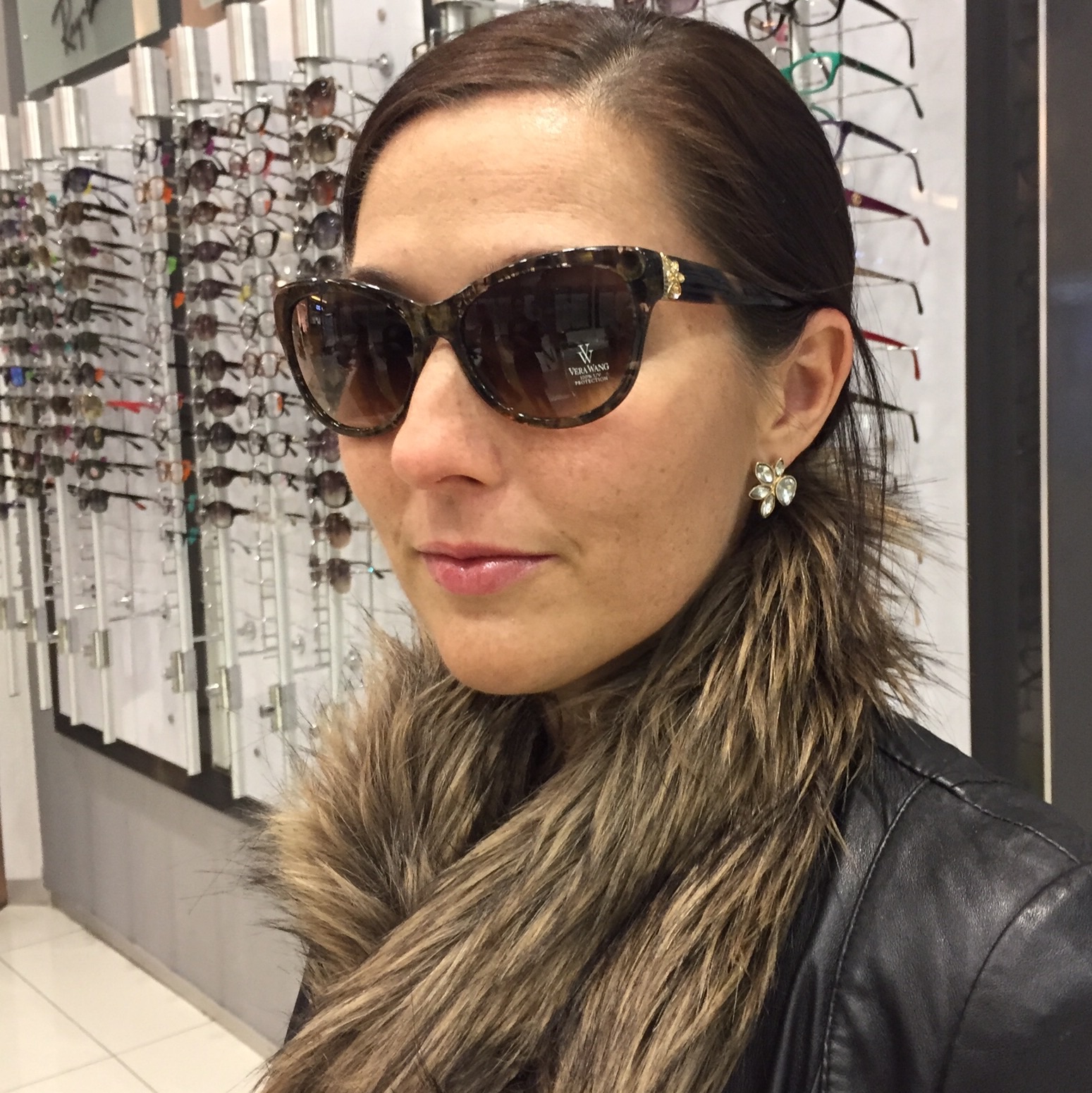 Another fabulous pair by Roberto Cavalli, love the clear grey frames & detail on the sides…a real fashion statement!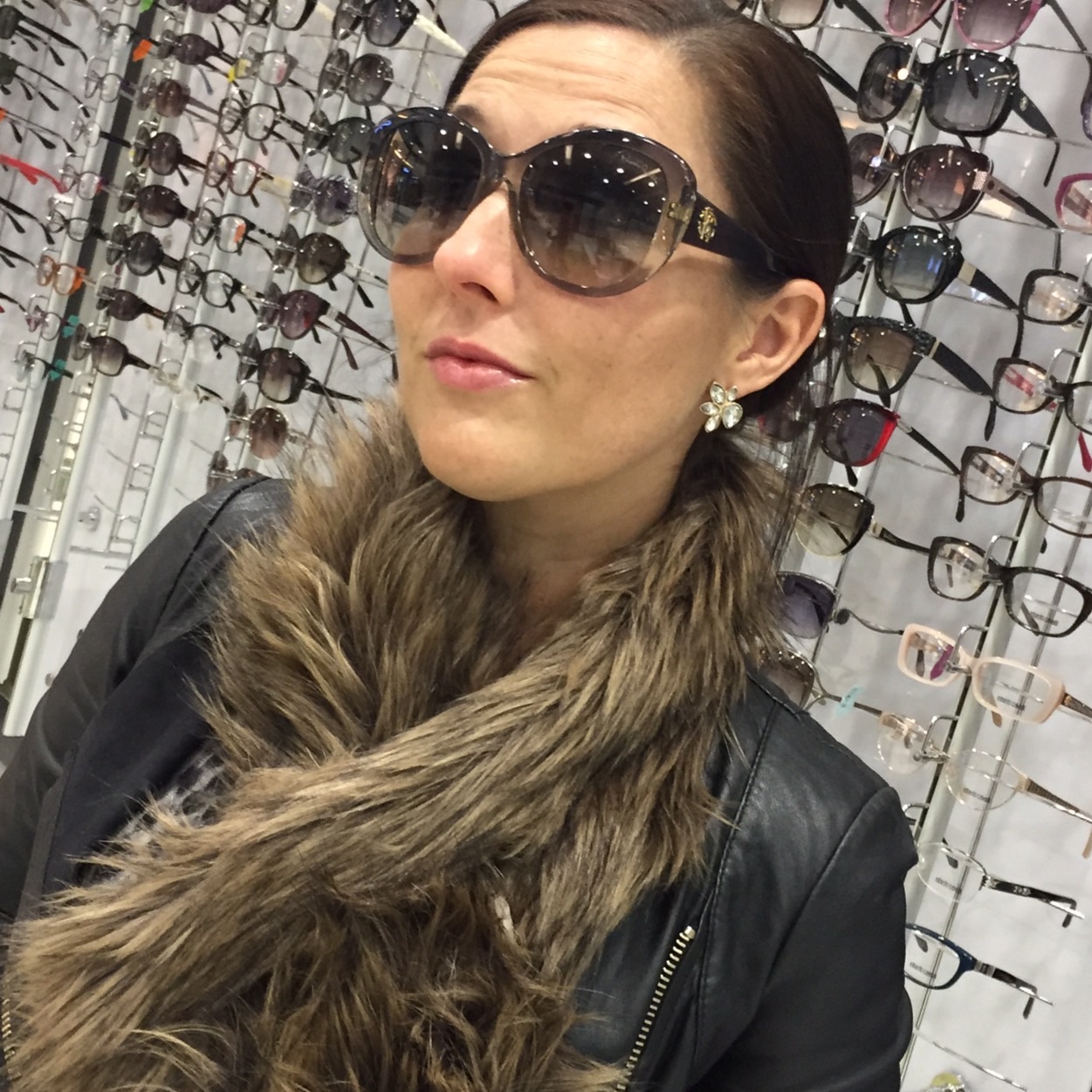 Select a pair to suit you & consider yourself "Styled" – Happy Shopping!